20m
Mexican salad cups
Mexican salad cups
Step 1
Place the little gem leaves on a plate. Spoon some Pa'lais Mango & Chili into each leaf.
Step 2
Mix the corn with the avocado cubes, chili and lime juice. Season with black pepper and sea salt.
Step 3
Divide the avocado-corn salsa among the salad bowls.
Step 4
Top each cup with some crumbled nacho chips and leaves of cilantro/mint.
Tip
Make it extra filling by replacing some of the corn with red beans. Not a fan of corn? Then replace it with pieces of mango!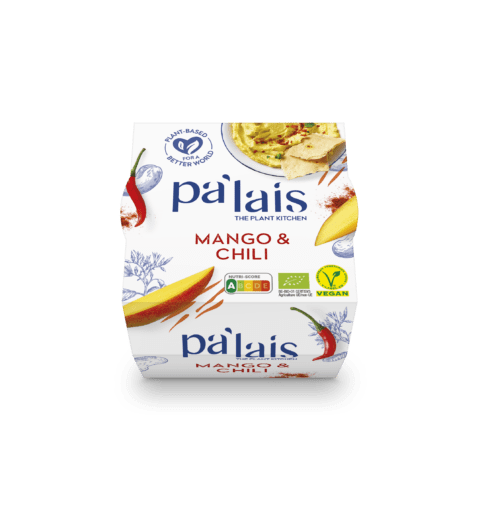 Pa'lais star
Pa'lais Mango & Chili
Ingredients
10 or so leaves from 1 to 2 heads of little gem
1 cup of Pa'lais Mango & Chili
1/4th to 1/2th red chili (to own preference), in fine rings or cubes
Lime juice (to own preference)
A handful of nacho chips, crumbled
To finish: cilantro/mint, black pepper and coarse sea salt
You probably don't want another newsletter in your mailbox,
but then you'd miss our fantastic recipes